SMEC BOILER CONTROL PANEL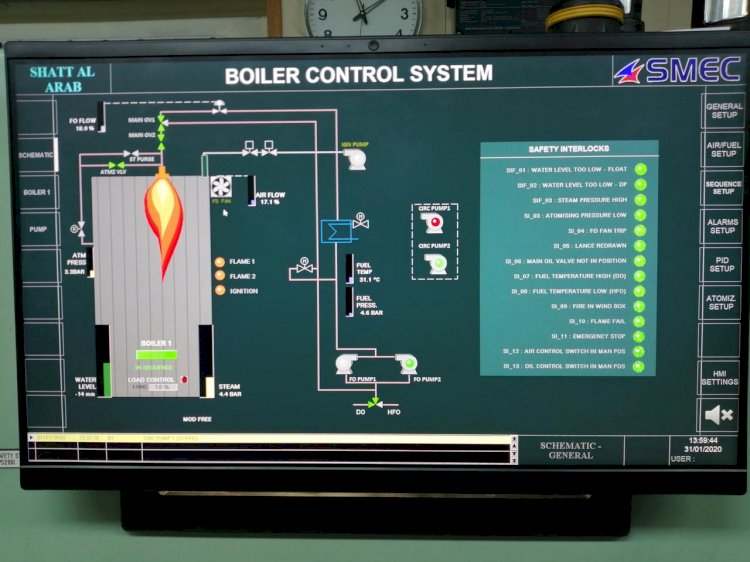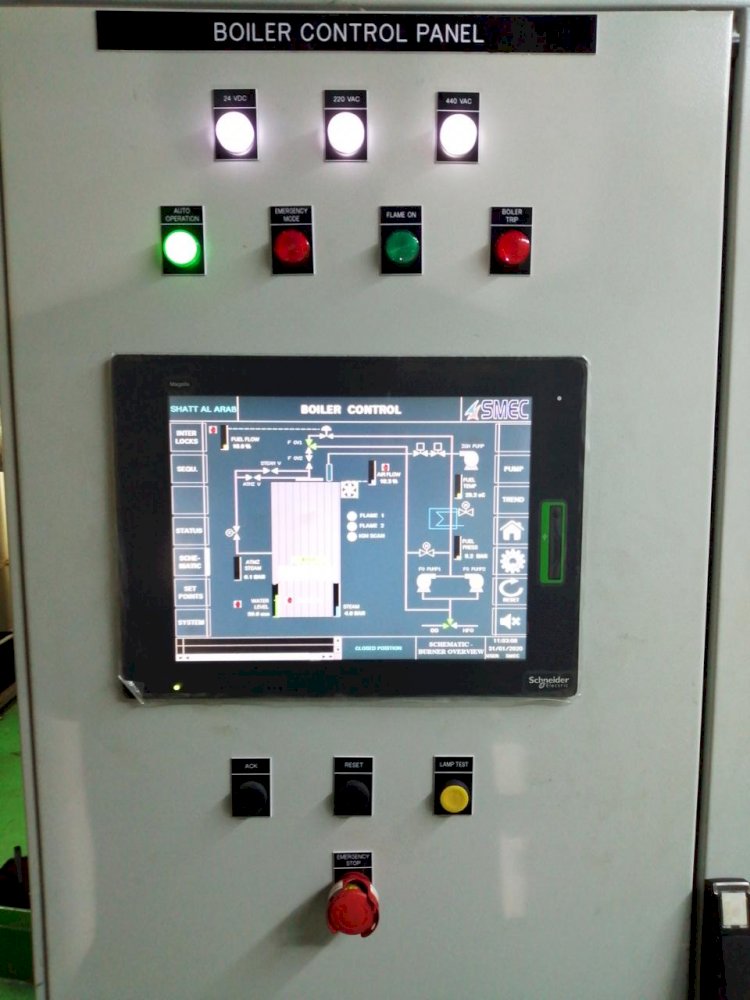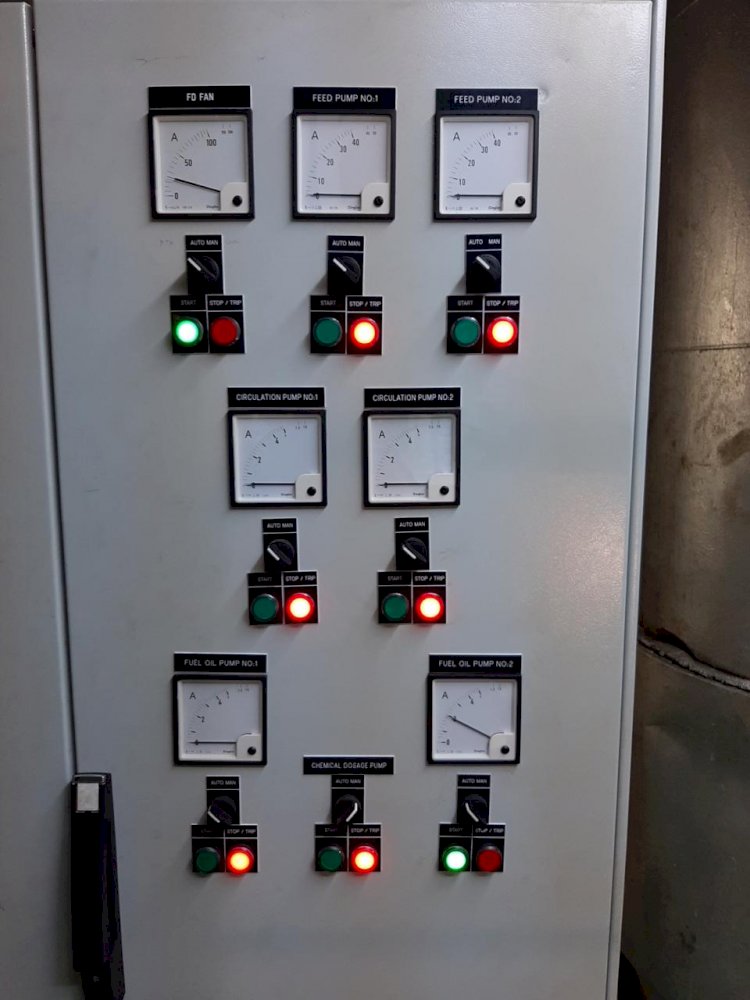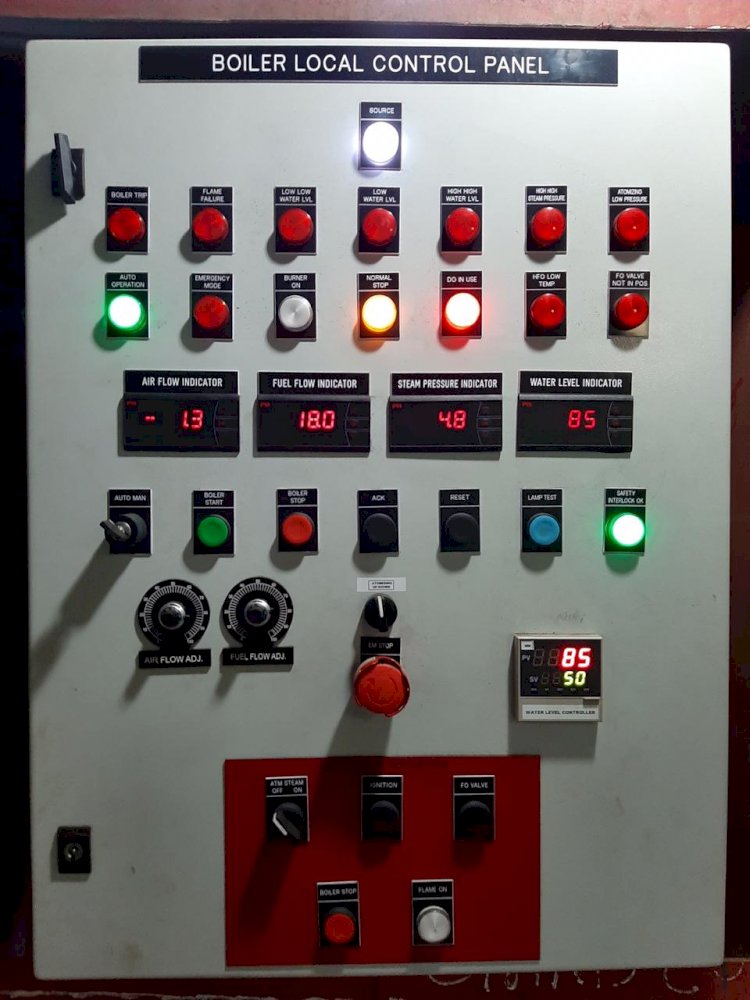 SMEC Boiler control panel also prepares for future upgrades without high investment costs. We have extensive experience replacing various makers of in-house automation systems; we have also replaced a number of other vendor's equipment.
The SMEC Boiler control system easy for the ship staff to monitor, adjust and rectify in case of errors/ faults. Our systems are the stable, user-friendly and open source, which means the spares are available over the counter in any country, basically being Schneider Electric PLC ,HMI and other items.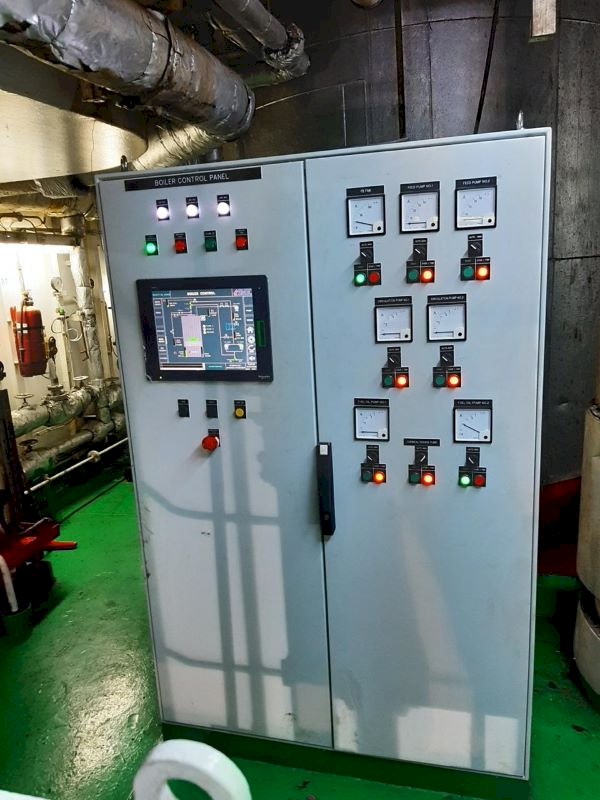 We have the special interest and expertise in Boiler Control Systems, basically because the management team where Ex Aalborg Service Managers/ Senior Service Engineers and well versed with same.
The systems we provide are Marine Grade equipment and can be provided with Class approval. It can be designed to operate as Dual Boiler control, meaning a single interface can run both boilers.
The memory and hardware are plug and play and doesn't need any shore assistance for maintenance.
The Mission replacement solution not only covers the design flaws in the existing system but also looks into the installation/ location issues which have made the Mission control a nightmare to a lot of owners.
The job can be planned to be executed after a discharge port, in around 8-10 days. We will support the first discharge to familiarize the engineers of the ship with the system.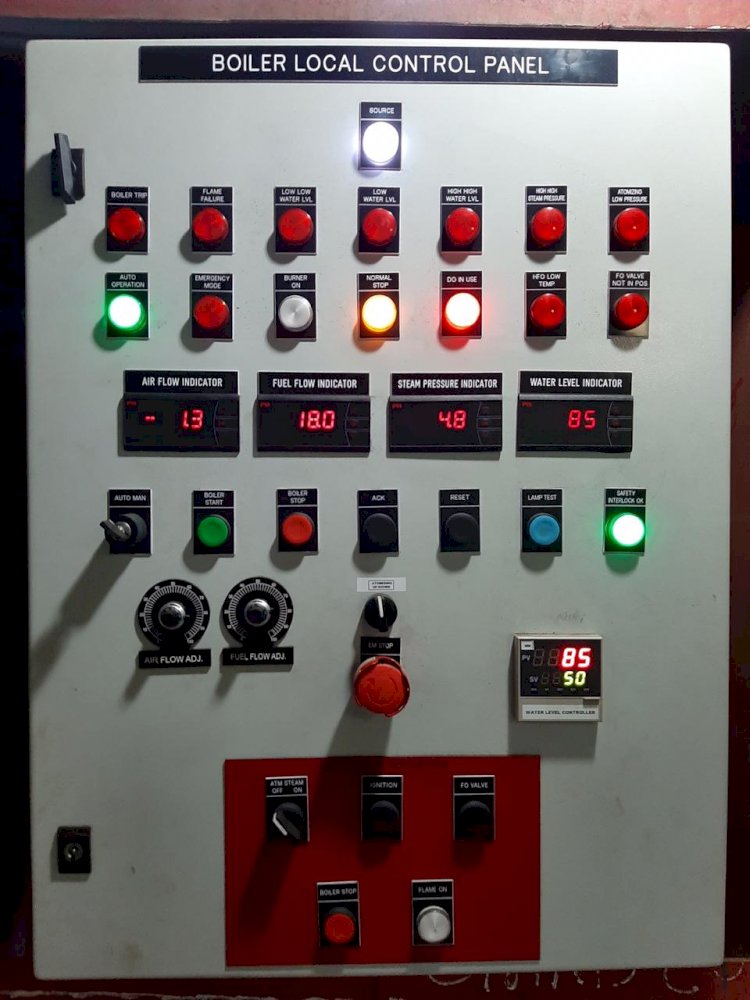 Our System engineers will meet any requirements that may be demanded by the ship staff to make it easy for them.
Once your order is confirmed post-inspection, we can deliver the system in 20 days after the FAT test.
We can assure you that once our system is installed, your vessel will not have any surprises from the control side and if at all any issues, can be easily trouble-shooted as in ergonomic marine systems.
For more details contact us
Corporate Office :
SMEC Automation Pvt Ltd.
2nd Floor, Bus Stand Complex, Kaloor, Kochi - 628017 Kerala, India Tel: 0484-2340904, 2336441
UAE
SMEC MARINE SOLUTIONS LLC,
P.O Box: 23 23 04, #181/2, AL JADAFF DOCKYARD DUBAI-UAE
Mobile :+971 50 885 0922, Tel: +971 4 32 43 7 44, Fax: +971 4 32 43 7 11
Email : sales@smec.in, service@smec.in
SINGAPORE
30 cecil street, #19-08 Prudential Tower, Singapore – 049712, Phone : +65-902-36379, +65-822-09558, sales@smec.sg, service@smec.sg
---------------------------------------------------------------------------------------------------------------------------------------------------------------------------------------------
Works
Door No 38/1882,Maveli Road, Gandhi Nagar, Kadavanthra, Kochi - 682020, Kerala, India. Tel: 0484-3511105