Workshop on Chiller Air Conditioning System @ SMEC Mangalore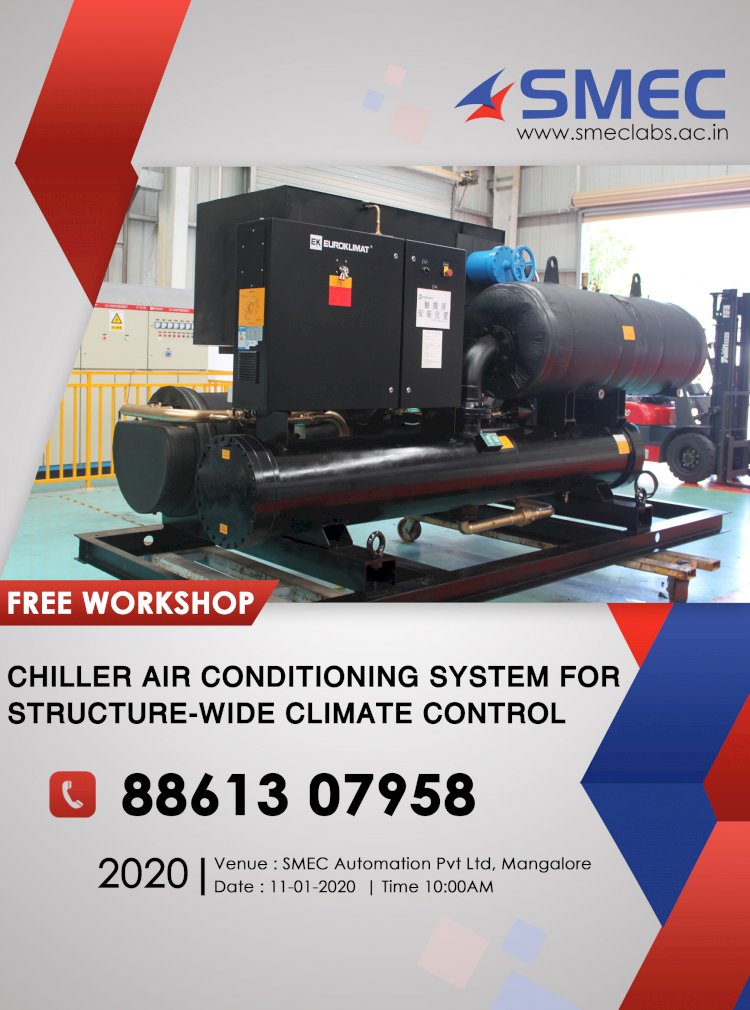 MEP Department, SMEC Mangalore, is conducting a free workshop on Chiller Air Conditioning Systems on the 11th of January, 2020. Chiller AC Systems are being used in large industrial and commercial spaces as an alternative to refrigerant-based cooling systems. They provide advanced cooling for huge volumes, such as high rise buildings and factories.
SMEC offers job oriented training courses in a variety of industrial fields, which include O&G, MEP, Automation, Embedded Systems, and others. We provide top-of-the-line content and certification courses that are recognized across the globe. SMEC candidates are sought by major corporations as valued employees.
Contact us for more details : +91 88613 07958