SMEC Presents INDUSTRY CONNECT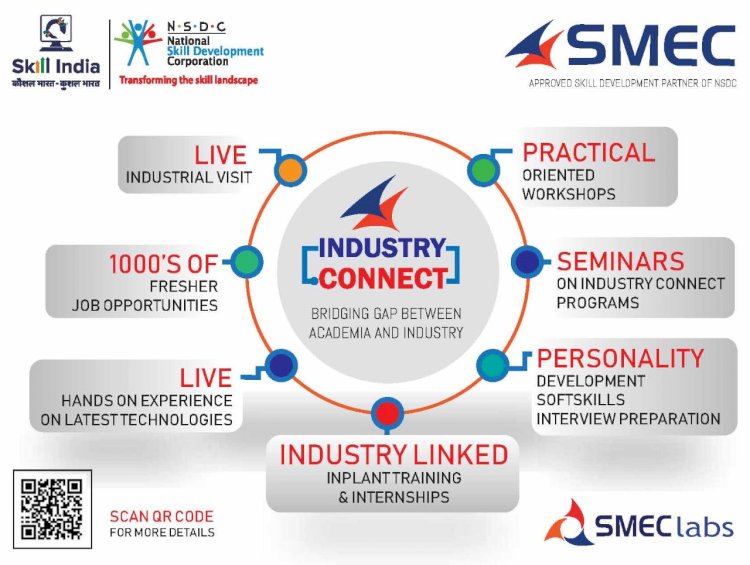 SMEC Labs have introduced another new brainchild.
The revolutionary "Industry Connect" program.
This Program has been designed ultimately with Skill Development and Employability in mind.
Students who sign up for this program get the following premium benefits:
• Practical oriented workshops.
• Seminars on Industry connect programs.
• Personality Development, Softskills and Interview Training.
• Industry Linked Inplant Training and Intersnhips.
• Live Hands-on experience on latest Technologies.
• Thousands of Job Opportunities for Freshers.
• Live Industrial Visits.
Bridging the gap between academia and industry is the heart and soul of the program. Creators of Industry Connect suggest that the program can help shoot up the employment numbers and quality for students fresh out of college.