How to Road Trip with Solar Energy
Light up Your Travel Experience & Lower Your Carbon Footprint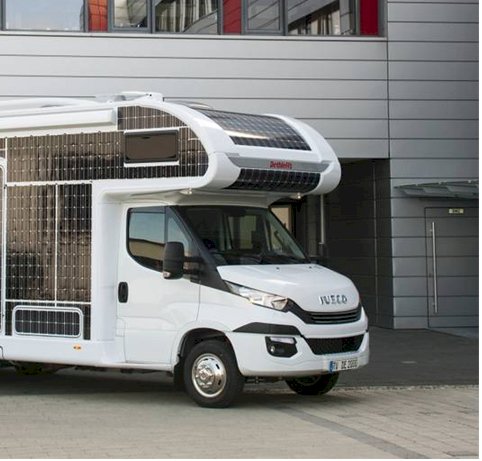 Solar-Powered Van
Do you feel committed to green living and therefore are searching for more sustainable travel opportunities? Have you ever thought to use solar energy not only at home, but also when going on vacation? Then, you might be interested in reading through the following introduction to "How to Road trip with Solar Energy":
Solar power is no longer just a great energy solution for your home. In fact, the growing trend of greener living and sustainability has driven demand towards more eco-friendly travel methods.
Meanwhile, due to changes in design and technology, solar panels can be a valuable appliance for your campervan or RV. It is a great and very convenient way to gain more independence and flexibility on your travels.
But let's face reality. Even though, solar panels for your RV are not exactly cheap, the advantages will outweigh the cost of the investment in the long-run. What is more, it will elevate your individual travel experience to the next level, in terms of comfort, sustainability, and value. Hence, you will no longer be dependent on an external generator, as you'll be able to cover your individual energy needs all by yourself.
This allows you greater freedom and flexibility in choosing your overnight stay, and at the same time, you can contribute towards a better environment.
Whether you're intend to lower your carbon footprint or to simply reduce your travel expenses in the long-run, check out the infographic below and see how traveling with solar energy could work for you.